This week we made home made chicken schnitzel with veggies.
As the class was undecided on mash potatoes or home made potato wedges, it was decided that both would be made.
We made our own breadcrumbs by blitzing fresh bread and adding an assortment of herbs from the herb barrels planted by Mrs Pert.
The chicken breasts were sliced into three, coated in flour, dipped in egg then our delicious crumb mix then fried in the electric fry pans.
Our potatoes were washed for the wedges and peeled for the mash, corn combs de-husked and chopped along with the various peeled and chopped.
All was cooked as required.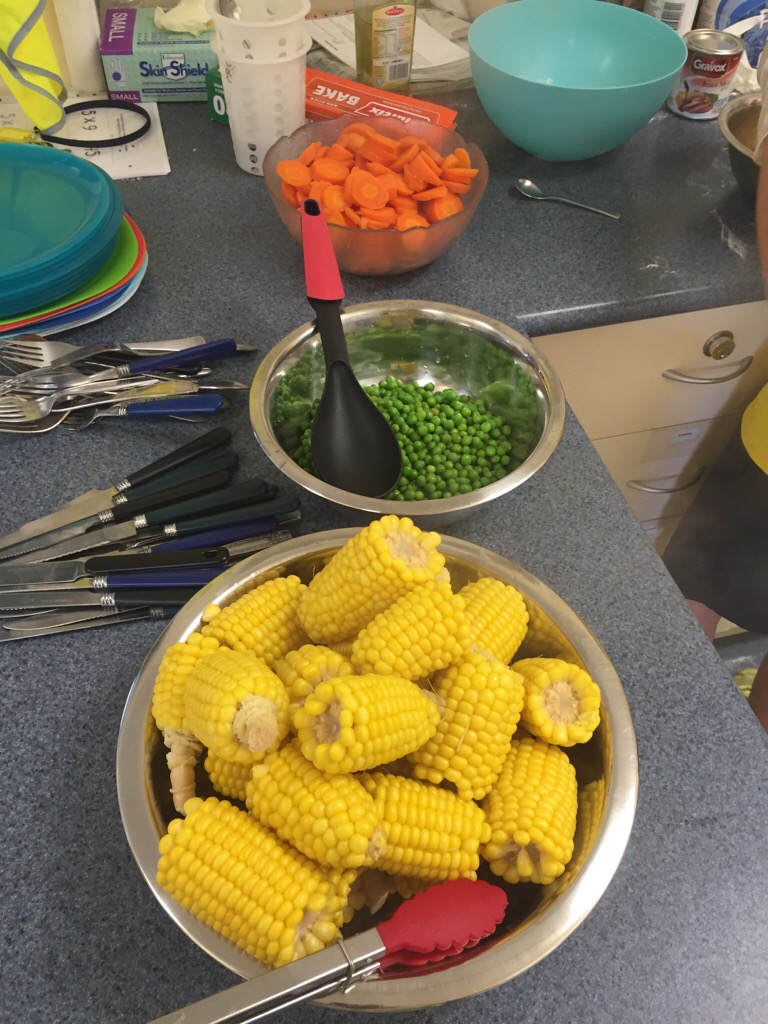 Gravy was made and lunch was served.
Next fortnight is sushi 🙂